26TH SUNDAY IN ORDINARY TIME (YEAR C)
YEAR OF MERCY

The extraordinary Jubilee Year of Mercy
began this week with Pope Francis opening the Holy Door at St Peter's in Rome on the Feast of the Immaculate Conception.
Bishop O'Regan opens a Holy Door in
St Mary's Cathedral, Sale, today.
Here at St. Michael's we have nominated a door as our own holy door, it is designated with the Year of Mercy emblem. A cross has been setup as a prayer focus. You can read about the logo near our reconciliation room which is a particular place to encounter God's mercy. We are invited to experience God's mercy and become "merciful like the Father" (Luke 6:36)



---

PRAYER TO ST MICHAEL

Saint Michael, the Archangel,
defend us in the hour of battle.
Be our safeguard against the wickedness and snares of the devil.
May God restrain him,
we humbly pray; and do thou,
O Prince of the heavenly host,
by the power of God cast into hell Satan and all
the other evil spirits who roam through the world seeking the ruin of souls.
Amen.
Most Sacred Heart of Jesus -
Have mercy on us x 3

---

SOCIAL JUSTICE SUNDAY

Today. The Australian Bishops' Social Justice Statement is titled: 'A Place at the Table: Social justice in an ageing society'. It challenges us to recognise their significant contribution to society and emphasises that this contribution should not be valued in mere economic terms. The Statement calls for justice for those who are most vulnerable and warns about a view of older people as burdensome or dispensable. Copies of the Australian Catholic Bishops' statement are available in the Foyer and at the back door or may be downloaded from www.socialjustice.catholic.org.au. Also available is a Ten Steps leaflet outlining ways we can all assist and support the elderly in our community. "Just as God asks us to be his means of hearing the cry of the poor, so too he wants us to hear the cry of the elderly" Pope Francis, 2016.

---

CITY OF CASEY POSITIVELY AGING FESTIVAL

Kicks off with FREE event at Wilson Botanic Park 10am to 1pm Saturday 1st October. Call the council on 9705 5200 for a copy of the Festival Booklet or download from www.casey.vic.gov.au/ageingpositivelyfestival

---

ST. VINCENT de PAUL SOCIETY

Cranbourne would like people to help in the phone room from 9.30am - 12.30pm and from 12.30pm to 3.00pm. If interested, please call Ron McGrath: 9707 2020.
MASS FOR HEALING

At St Mary's Cathedral, Sale: Sun 25th Sept at 2pm. The emphasis at this Mass will be for the healing of families. We acknowledge that many families today are fractured, hurting and some are in crisis.

---

THE GREAT ADVENTURE – UNLOCKING THE MYSTERY OF THE BIBLE

In response to Pope Francis's call to grow in our love for God and others, St. Patrick's, Pakenham is starting a unique experience to explore the Bible suitable for both beginners and the experienced. If you are looking for practical ways to make the Bible come alive in your life please join! Everyone is invited for this meaningful and lively 8 week program on Friday evenings (7.30pm to 8.45pm) beginning 7th October. Cost is $20 for study material. For more information check out the St. Patrick's Church website or call Rochelle on 0401 017 752.

---

KIMBERLEY CATHOLIC VOLUNTEER SERVICE

The Diocese of Broome, WA, requires volunteers to assist with the work of the local Church on Aboriginal Missions. We are urgently seeking a couple to assist the Priest in the community of Balgo and a couple to manage the Warmun Retreat Centre over the wet season. There are other roles also available. Placements are for a preferred period of six months. For further details please contact: Anneliese Rohr: 0415 526 142 Email: volunteers@broomediocese.org Web: www.broomediocese.org

---

NET MINISTRIES AUSTRALIA

Is a non-profit organisation committed to the evangelisation of Australia's youth. NET exists to encourage young people to love Jesus and embrace the church and since its beginning in 1988. Each year NET calls together around 50 Catholic men and women, aged 18 to 30, to be formed as missionary disciples and commissioned for a year of volunteer youth work. They work in teams in parishes, schools and universities offering themselves as authentic witnesses of the gospel. They run retreats, lead youth groups and host social events among many other things. NET is currently looking for passionate young men and women who want to have the adventure of a lifetime to join the mission in 2017! If you're interested in the mission of NET, go to our website www.netministries.com.au or find us on Facebook at 'NET Australia'.

---

150TH ANNIVERSARY REUNION

St Pat's Pakenham on Sunday 23 October at10:30am. See noticeboard for details.

---

ST. ANDREWS UNITING CHURCH

Pre-loved Book Sale. Fri 14th & Sat 15th October. See noticeboard for details.

---

GRIEF TO GRACE – HEALING THE WOUNDS OF ABUSE

A spiritual retreat for anyone who has suffered degradation or violation through physical, emotional, sexual or spiritual abuse. The retreat will be held Mar 26–31 2017. To request an application contact Anne Sherston by emailing info@grieftograceaus.org.au or phone 0407 704 539. For more information visit www.grieftograce.org

---

ST. ANDREWS UNITING CHURCH

Pre-loved Book Sale. Fri 14th & Sat 15th October. See noticeboard for details.

---

FRIENDSHIP GROUP

Next meeting Tuesday 11th October in the Stadium foyer at 2pm, a craft lady will be in attendance with Christmas gifts for sale. Thursday 29th September Lunch at Central Hotel Beaconsfield, departing St. Michael's 12pm "All Welcome". For further information contact: Michael on 8786 9983 or John on 9702 1928
WEEKEND MASS TIMES

SATURDAY: 9:30 a.m. - 6.00 p.m.
SUNDAY: 9.00 a.m. - 10.30 a.m. - 6.00 p.m.

---

WEEKDAY MASSES

Monday 9:30 a.m.
Tuesday 7.00 p.m.
Wednesday, Thursday, Friday 9.30 a.m.

---

BAPTISM

Will be 2nd, 3rd, and 5th Sundays.

---

RECONCILIATION

Saturday 9.30am — 10.00am & 5.30pm—5.50 pm

---

MARRIAGES

By arrangement with Fr. Jeff. At least 6 months notice is required.
ONLINE ROSTER

You can download the roster by clicking on the appropriate links below;

Mass Times & Directions
Weekend Masses
Saturday: 9:30 a.m. - 6:00 pm
Sunday: 9.00 a.m. - 10.30 a.m. - 6.00 p.m.
Weekend Masses
Monday: 9:30 a.m.
Tuesday: 7.00 p.m.
Wednesday, Thursday, Friday: 9.30 a.m.
Baptism
They will be 2nd, 3rd, and 5th Sundays.
Marriages
By arrangement with Fr. Jeff. At least 6 months notice is required.
Reconciliation
Saturday
9.30am-10.00am
5.30pm-5.50pm.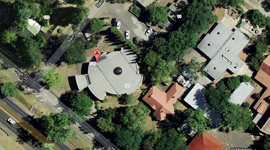 View larger map
119 High Street,
Berwick, 3806
P: 9707 1355
F: 9707 5891
Mon-Fri 9:00am - 3:00pm
Exposition
Wednesday
10 am-11 am