21st SUNDAY IN ORDINARY TIME (YEAR C)
YEAR OF MERCY

The extraordinary Jubilee Year of Mercy
began this week with Pope Francis opening the Holy Door at St Peter's in Rome on the Feast of the Immaculate Conception.
Bishop O'Regan opens a Holy Door in
St Mary's Cathedral, Sale, today.
Here at St. Michael's we have nominated a door as our own holy door, it is designated with the Year of Mercy emblem. A cross has been setup as a prayer focus. You can read about the logo near our reconciliation room which is a particular place to encounter God's mercy. We are invited to experience God's mercy and become "merciful like the Father" (Luke 6:36)



---

PRAYER TO ST MICHAEL

Saint Michael, the Archangel,
defend us in the hour of battle.
Be our safeguard against the wickedness and snares of the devil.
May God restrain him,
we humbly pray; and do thou,
O Prince of the heavenly host,
by the power of God cast into hell Satan and all
the other evil spirits who roam through the world seeking the ruin of souls.
Amen.
Most Sacred Heart of Jesus -
Have mercy on us x 3

---

CATHOLIC CARE COLLECTION

$2,188.65 was raised last weekend. "Thank You"

---

PLEASE KEEP THIS DATE FREE

29th September. St Michael's Feast will be celebrated on this day with mass followed by sit down dinner approx. $15.00. Please put your name down on the list in the foyer if interested. We need numbers for catering purposes.

---

AUSTRALIAN CATHOLIC MAGAZINE

Pick up a copy from the foyer.
DRIVE-IN MOVIE NIGHT

Friday 9 Sept at Akoonah Park Berwick. Popcorn, snags, drinks, coffee/hot van, wood fired pizza. Cost is $30 per car.  Entry will be from 5:15pm with movie Ice Age - Collision Course, starting around 7:00pm.

---

THE RUBEN CENTRE COLLECTION

Will be taken up next weekend with speakers from St. Francis Xavier College at all masses. Video link https://www.youtube.com/watch?v=Tzde9yt4K5Y

---

Migrant and Refugee Sunday

Will be celebrated in Australian Catholic parishes on 28 August 2016. The Diocesan Migrant and Refugee Sunday Mass will be concelebrated by Bishop Pat O'Regan with clergy on Sunday 18 Sept at 2.00 pm at St Agatha's Parish.

---

FIRST COMMUNION

For children attending mass in preparation for First Communion, prayer cards can be signed in the foyer after mass.

---

STANDING IN SOLIDARITY

The Catholic Alliance for People Seeking Asylum is holding a Circle of Silence to raise public awareness towards people seeking asylum. On Fri 2 Sept 11-12.30pm City Square, Melb. Further details at www.capsa.org.au

---

ST. MICHAEL'S SCHOOL

Tuesday 6 September at 12 midday for tour of the school.

---

DIOCESAN PILGRIMAGE

To the shrine of Our Lady of Perpetual Help, St Mary's Cathedral Sale on Sun 11 Sept, 1.30pm. See noticeboard for details.

---

SACRED HEART GIRLS' COLLEGE REUNION

VCE class of 2015, at the College, 113 Warrigal Rd Hughesdale on Tues 30 August 5-7pm. Refreshments provided. Classes of 1966, 1976, 1986, 1996 and 2006 on Sun 11 Sept from 2-4pm. See noticeboard.

---

SFX SOUP VAN FUNDRAISER

10th September at 7.30pm at St Michael's Stadium. Cost $65, 2 course dinner with entertainment. Contact John on 0403118854 or book on www.trybooking.com

---

National Homelessness

Fr Andrew Hamilton SJ writes: When we see homelessness as a problem it can seem intractable... If we see the faces of people who are homeless…it all becomes simple. In a wealthy society like ours people who are homeless have a right to shelter for themselves and their families. It is essential for their self-respect. So it must be provided. To address the needs of people who are homeless we must first ask them how they came to be on the streets and what forces them to stay there. .... They will speak of a violent and neglected childhood, of the lack of opportunity to learn or work, of addiction and ill fortune, of the lack of emergency accommodation and of money. How do we become part of the solution? Pick up a copy of Fr Andrew's full article with Homelessness Australia statistics on the reverse from the Social Justice stand in the foyer.
WEEKEND MASS TIMES

SATURDAY: 9:30 a.m. - 6.00 p.m.
SUNDAY: 9.00 a.m. - 10.30 a.m. - 6.00 p.m.

---

WEEKDAY MASSES

Monday 9:30 a.m.
Tuesday 7.00 p.m.
Wednesday, Thursday, Friday 9.30 a.m.

---

BAPTISM

Will be 2nd, 3rd, and 5th Sundays.

---

RECONCILIATION

Saturday 9.30am — 10.00am & 5.30pm—5.50 pm

---

MARRIAGES

By arrangement with Fr. Jeff. At least 6 months notice is required.
ONLINE ROSTER

You can download the roster by clicking on the appropriate links below;

Mass Times & Directions
Weekend Masses
Saturday: 9:30 a.m. - 6:00 pm
Sunday: 9.00 a.m. - 10.30 a.m. - 6.00 p.m.
Weekend Masses
Monday: 9:30 a.m.
Tuesday: 7.00 p.m.
Wednesday, Thursday, Friday: 9.30 a.m.
Baptism
They will be 2nd, 3rd, and 5th Sundays.
Marriages
By arrangement with Fr. Jeff. At least 6 months notice is required.
Reconciliation
Saturday
9.30am-10.00am
5.30pm-5.50pm.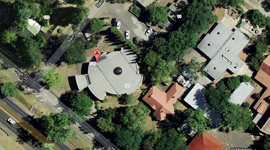 View larger map
119 High Street,
Berwick, 3806
P: 9707 1355
F: 9707 5891
Mon-Fri 9:00am - 3:00pm
Exposition
Wednesday
10 am-11 am