17TH SUNDAY IN ORDINARY TIME (YEAR C)
YEAR OF MERCY

The extraordinary Jubilee Year of Mercy
began this week with Pope Francis opening the Holy Door at St Peter's in Rome on the Feast of the Immaculate Conception.
Bishop O'Regan opens a Holy Door in
St Mary's Cathedral, Sale, today.
Here at St. Michael's we have nominated a door as our own holy door, it is designated with the Year of Mercy emblem. A cross has been setup as a prayer focus. You can read about the logo near our reconciliation room which is a particular place to encounter God's mercy. We are invited to experience God's mercy and become "merciful like the Father" (Luke 6:36)



---

PRAYER TO ST MICHAEL

Saint Michael, the Archangel,
defend us in the hour of battle.
Be our safeguard against the wickedness and snares of the devil.
May God restrain him,
we humbly pray; and do thou,
O Prince of the heavenly host,
by the power of God cast into hell Satan and all
the other evil spirits who roam through the world seeking the ruin of souls.
Amen.
Most Sacred Heart of Jesus -
Have mercy on us x 3

---

FRIENDSHIP GROUP

Monday 18th July, Christmas in July at Amstel Golf Club. Cars leaving St Michael's at 9.30am. For further information contact: Michael on 8786 9983 or John on 9702 1928

---

Will be taken up this weekend.

---

SILENT RETREAT

Fri 26-28 August at Pallotti College, Millgrove. See noticeboard for details.

---

PARISH OFFICE CLOSED

Thurs 28 & Fri 29 July to move into the new centre. If you are able to help with moving, please let the office know.
THE JOURNEY CATHOLIC RADIO PROGRAM – AIRS 24 JULY 2016

This week on The Journey we explore the Gospel of Luke. Tune into LIFE 103.9 FM Sun 10am or go to www.jcr.org.au or www.itunes.jcr.org.au where you can listen anytime and subscribe to weekly shows by email.

---

PLEASE KEEP THIS DATE FREE

29th September. More details to follow!!!

---

DRIVE-IN MOVIE NIGHT

Friday 9 Sept at Akoonah Park in Berwick. Popcorn, snags, drinks, coffee/hot chocolate van, wood fired pizza, etc. Cost is $30 per carload (tax deductible) and proceeds go to Chaplaincy at Berwick College. Early bird price of $25 per carload. Entry will be from 5:15pm with movie starting around 7:00pm.

---

MIGRANT AND REFUGEE SUNDAY

Will be celebrated in Australian Catholic parishes on 28th August 2016. This includes local celebrations in parishes in the Diocese of Sale. The Diocesan Migrant and Refugee Sunday Mass will be concelebrated by Bishop Pat O'Regan with clergy on Sunday 18th September at 2.00 pm at St Agatha's Parish, Sladen St Cranbourne. Everyone is warmly welcome to attend. Mass will be followed by afternoon tea.

---

EUCHARISTIC MINISTERS

FCasey Hospital need extra people to help with Holy Communion on Sundays. Anyone interested please call the parish office on 9707 1355

---

HEART REGION YOUTH LEADERSHIP TRAINING SNOW TRIP

For all high schoolers, young adults interested in leadership skill development. Friday 5th-Sunday 7th August at Joseph's Retreat Centre Cowwarr and a day at Mt St Gwinear. Cost $50. RSVP 29 July on 5145 1415 or 0421 910 448
WEEKEND MASS TIMES

SATURDAY: 9:30 a.m. - 6.00 p.m.
SUNDAY: 9.00 a.m. - 10.30 a.m. - 6.00 p.m.

---

WEEKDAY MASSES

Monday 9:30 a.m.
Tuesday 7.00 p.m.
Wednesday, Thursday, Friday 9.30 a.m.

---

BAPTISM

Will be 2nd, 3rd, and 5th Sundays.

---

RECONCILIATION

Saturday 9.30am — 10.00am & 5.30pm—5.50 pm

---

MARRIAGES

By arrangement with Fr. Jeff. At least 6 months notice is required.
ONLINE ROSTER

You can download the roster by clicking on the appropriate links below;

Mass Times & Directions
Weekend Masses
Saturday: 9:30 a.m. - 6:00 pm
Sunday: 9.00 a.m. - 10.30 a.m. - 6.00 p.m.
Weekend Masses
Monday: 9:30 a.m.
Tuesday: 7.00 p.m.
Wednesday, Thursday, Friday: 9.30 a.m.
Baptism
They will be 2nd, 3rd, and 5th Sundays.
Marriages
By arrangement with Fr. Jeff. At least 6 months notice is required.
Reconciliation
Saturday
9.30am-10.00am
5.30pm-5.50pm.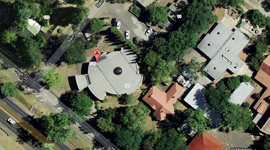 View larger map
119 High Street,
Berwick, 3806
P: 9707 1355
F: 9707 5891
Mon-Fri 9:00am - 3:00pm
Exposition
Wednesday
10 am-11 am