12TH SUNDAY IN ORDINARY TIME (YEAR C)
YEAR OF MERCY

The extraordinary Jubilee Year of Mercy
began this week with Pope Francis opening the Holy Door at St Peter's in Rome on the Feast of the Immaculate Conception.
Bishop O'Regan opens a Holy Door in
St Mary's Cathedral, Sale, today.
Here at St. Michael's we have nominated a door as our own holy door, it is designated with the Year of Mercy emblem. A cross has been setup as a prayer focus. You can read about the logo near our reconciliation room which is a particular place to encounter God's mercy. We are invited to experience God's mercy and become "merciful like the Father" (Luke 6:36)



---

PRAYER TO ST MICHAEL

Saint Michael, the Archangel,
defend us in the hour of battle.
Be our safeguard against the wickedness and snares of the devil.
May God restrain him,
we humbly pray; and do thou,
O Prince of the heavenly host,
by the power of God cast into hell Satan and all
the other evil spirits who roam through the world seeking the ruin of souls.
Amen.
Most Sacred Heart of Jesus -
Have mercy on us x 3

---

FRIENDSHIP GROUP

A special thankyou to Heather Arnold for an informative insight into the early history of Berwick. Lunch outing on Thurs 30th is at Trios Cranbourne. For further information please Contact: Michael on 8786 9983 or John on 9702 1928

---

PLEASE KEEP THIS DATE FREE

29th September. More details to follow!!!

---

CONGRATULATIONS

To all our newly confirmed. May the Holy Spirit continue to guide them.

---

PROCLAIM 2016 CONFERENCE

Early Bird registrations close on 27 June. See noticeboard.
ROSTERS

Have been emailed where possible. The remaining rosters are available for pick up in the foyer. If you have not received your roster could you please let the office know. There are some spare hard copies in the Sacristy. Thankyou!

---

RETREATS

The Community of the Risen Lord, together with Bro Lalith Perera, invites you for a series of life transforming retreats and to experience the life-transforming presence and power of the Holy Spirit!

Tuesday 28 of June 7.30pm
at Sacred Heart Church,
4 Winifred Street, St Albans

Wednesday 29 & Thursday 30 of June
7.30pm Our Lady Help of Christians, Narre Warren

Friday 1st of July
7.30pm Foothills Conference Centre,
48 Edinburgh Road, Mooroolbark

---

THE JOURNEY CATHOLIC RADIO PROGRAM – AIRS 26 JUNE 2016

This week on The Journey we have a special guest interview with Monica Doumit from Catholic Talk. With the upcoming Federal Election, Monica will speak on Key election issues for Christians. We also hear from Bishop Bill Wright, who again shares his reflections on the Gospel of Luke. Tune into LIFE 103.9 FM Sun 10am or go to www.jcr.org.au or www.itunes.jcr.org.au where you can listen anytime and subscribe to weekly shows by email.

---

THE SINGING PRIEST

Fr Rob Galea will be at St. Agatha's Cranbourne on Friday 1 July at 7.00pm for evening prayer and 7.30pm mass followed by a presentation which will incorporate some of his songs that he has written. If you don't know of Fr Rob, you may remember him as the 'singing priest' who appeared on X Factor recently.

---

KIMBE ASSISTANCE PROJECT

Will be talking at all Masses next weekend (25/26 June) and selling raffle tickets afterwards. Tickets cost $2.00; Prizes this year are two cars. 1st prize is the choice of a Nissan Micra, Volkswagen Polo, Suzuki Swift or a Holden Micra, and 2nd prize is one of the remaining cars. Raffle drawn on 15th August.
WEEKEND MASS TIMES

SATURDAY: 9:30 a.m. - 6.00 p.m.
SUNDAY: 9.00 a.m. - 10.30 a.m. - 6.00 p.m.

---

WEEKDAY MASSES

Monday 9:30 a.m.
Tuesday 7.00 p.m.
Wednesday, Thursday, Friday 9.30 a.m.

---

BAPTISM

Will be 2nd, 3rd, and 5th Sundays.

---

RECONCILIATION

Saturday 9.30am — 10.00am & 5.30pm—5.50 pm

---

MARRIAGES

By arrangement with Fr. Jeff. At least 6 months notice is required.
ONLINE ROSTER

You can download the roster by clicking on the appropriate links below;

Mass Times & Directions
Weekend Masses
Saturday: 9:30 a.m. - 6:00 pm
Sunday: 9.00 a.m. - 10.30 a.m. - 6.00 p.m.
Weekend Masses
Monday: 9:30 a.m.
Tuesday: 7.00 p.m.
Wednesday, Thursday, Friday: 9.30 a.m.
Baptism
They will be 2nd, 3rd, and 5th Sundays.
Marriages
By arrangement with Fr. Jeff. At least 6 months notice is required.
Reconciliation
Saturday
9.30am-10.00am
5.30pm-5.50pm.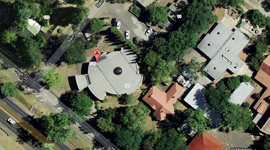 View larger map
119 High Street,
Berwick, 3806
P: 9707 1355
F: 9707 5891
Mon-Fri 9:00am - 3:00pm
Exposition
Wednesday
10 am-11 am